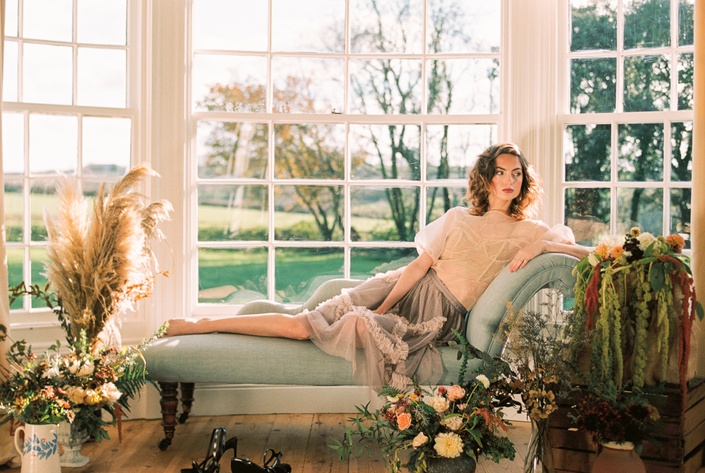 Pitching With Confidence
Learn How To Confidently Pitch Yourself To The Brands You Dream Of Shooting For
We've all been there. Sitting out our desk, constantly refreshing our inbox, hoping that someone will email us with a job offer.
And when an email finally does come, you're so worried that no one else will ever email you again, that you go ahead and take the work. Even if it isn't your dream work. Even if it doesn't sound like fun.
Didn't you get into photography for the love of it? To have fun? To create what is inside of you?
PITCHING CHANGES EVERYTHING.
I know that just saying the word "pitch" will fill you with dread, fear, and insecurity.
But pitching means that you take back the control over where your next job comes from. Pitching means you put yourself in front of the very people you dream of working with. No more taking jobs out of fear.
Over the last three and a half years, I've worked from the ground up, learning everything there is to know about pitching to brands and magazines. I went from having never worked with a brand in my life, to shooting with some of the biggest brands in the UK. Brands and magazines that I'd only ever dreamt of shooting for. Thanks to pitching, so many of my dreams have come true.
You can have it too. Let me show you how.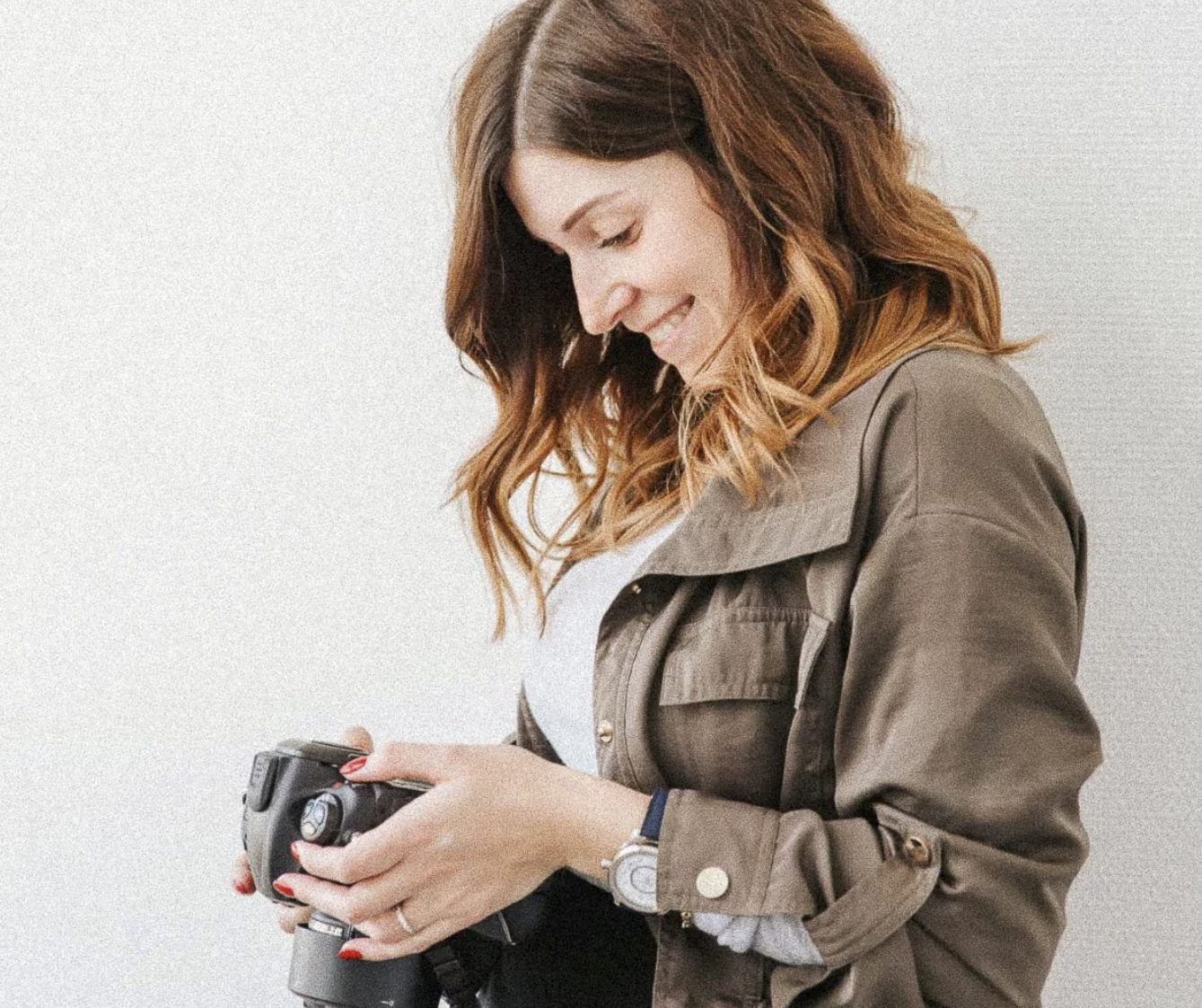 "I wanted to feel more confident in myself, and learn all the steps I needed to create more opportunities. Pitching With Confidence was the best money I've ever spent. It's straight to the point, very clear and will inspire you to go further beyond your biggest fears. Since taking the course, I've discovered that I can create my dream business, I'm pushing myself more and I'm ready to commit to going after projects that once seemed out of reach."
- Veronique G.
"Pitching With Confidence" is for photographers who..
have been shooting for a few years and feel like they're not booking the job they dream of booking.

have a solid career under their belt, but feel they need to pivot slightly.

are wanting to break into a new niche (fashion, lifestyle, commercial work).

wanting to shoot for magazines

want to take control over their career, and not leave it to chance anymore
You'll learn:
How to identify who your dream clients really are.

how to find the contact details, even of the trickiest of people

how to create visually impactful and effective proposals

how to write a great email

how to feel confident enough to press "send"

how to maintain a relationships and make your pitching efforts last long term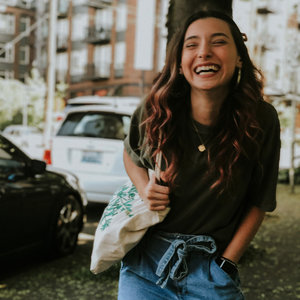 "I wanted to transition my business from portraits & weddings to beauty and fashion photography. I'd worked with brands in the past but I wanted to take more control over putting myself in front of brands who would want to work with me. I found PWC really helpful because there was insightful tips to help me understand my ideal clients and their customers. There's a lot of helpful resources and it is self paced which is perfect if you're just starting to transition into photography as a business. Though this is geared towards fashion photographers, it has a lot of knowledge that could help people from many different industries.
I've always looked into brands that I wanted to work with, but PWC showed me what I should be looking for and why. It's also helped me hone in on the type of brands I'd like to work with, and how I can best serve them. I also learned how valuable it is to having a pitching PDF & mini portfolio. The responses I've received from brands has been very positive and planted seeds for beautiful working relationships.
I often get irritated with instructors or Youtubers who teach about business or photography because they waste a lot of type giving an intro or back story. Olivia gave me the information I needed without all the fluff attached. If you're serious about getting work done, and actually learning, this is a great course."
- Daniela B
What you'll get:
4 modules of in depth lessons, all created from direct experience + trial and error

example pitch emails, example proposals

A structure and a strategy to begin pitching successfully yourself

tasks, exercises and homework to get you taking action right from the start.
After "Pitching With Confidence" you'll be feeling confident, empowered, and prepared to pitch yourself to any brand you dream of. You'll no longer sit there feeling frustrated and unworthy. Half the battle is simply knowing what to do, how to do it, and when to do it. No more waiting for your dream clients to come knocking. You'll be the one showing up. You'll be the one in control.
Your Instructor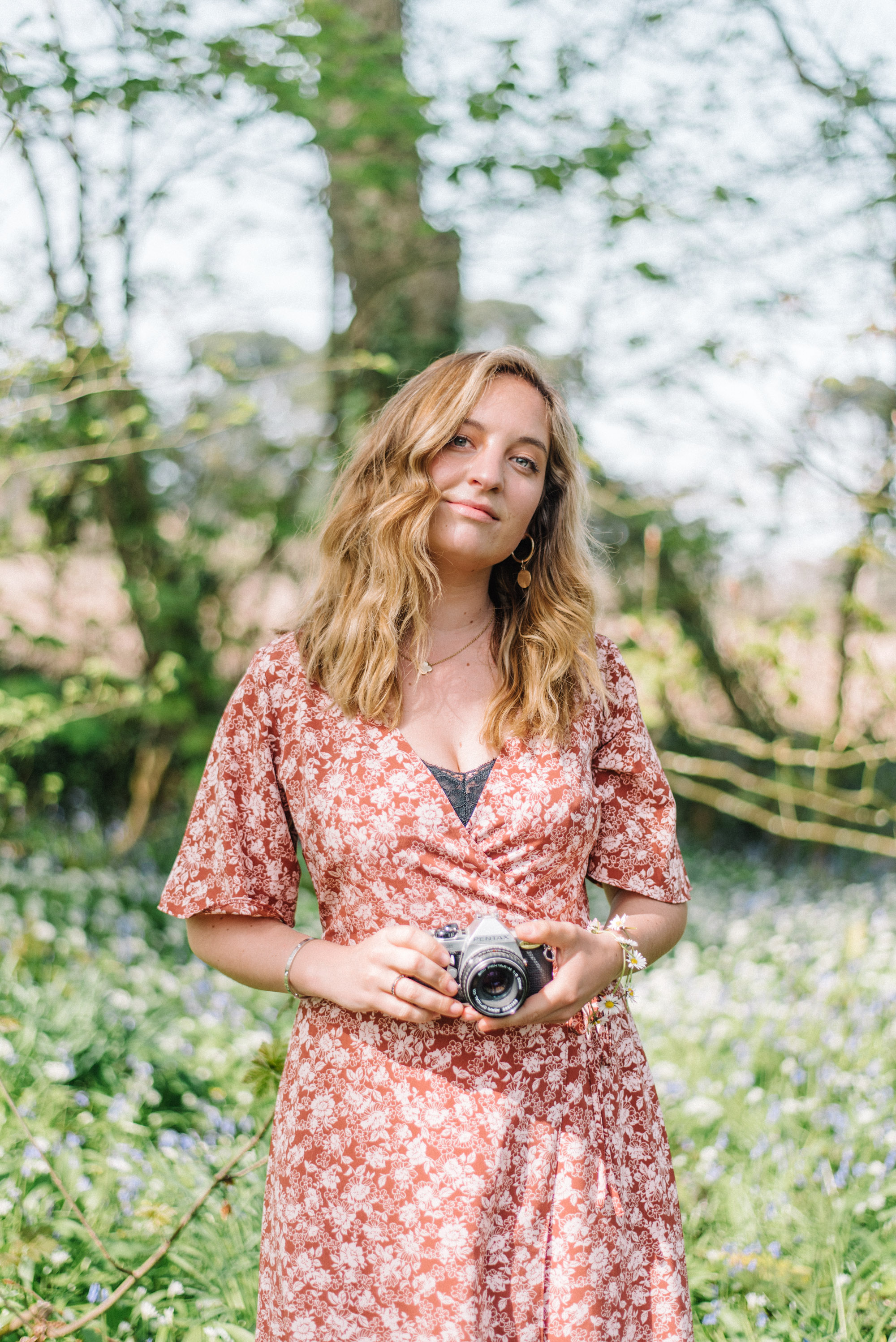 I'm Olivia Bossert, a fashion photographer, educator, podcaster, blogger. Yes, I wear many hats. But overall, I love photography, and I love to help other people. I grew up in Geneva, Switzerland and I first found photography when I was 15 years old, working on an art project and I stumbled on an image taken by a girl my age on flickr.com. I'd never paid much attention to photography before, but seeing this image, and seeing that it had been taken by someone my age absolutely blew me away.
From that point on I decided to learn everything there was about taking a beautiful image. That journey lead me from my home in Geneva, to Cornwall in the UK, where I went on to study a degree in Fashion Photography.
Once my degree was up, I decided to stay in the beautiful part of the country which had now become my home.
The only catch? It's 5 hours from London, very remote, and there wasn't much of a fashion industry to speak of. After spending a year of residing myself to the fact that the only way to make a living was to be a wedding photographer, I went to shoot my first wedding, only to realise that I had made a terrible mistake - I hated shooting weddings.
It was in that moment that I became determined to make a career as a fashion photographer work - no matter where I was living.
I'm really proud to say that my hard work has paid off, and I've learnt a heck of a lot of lessons along the way. Now, I get to share those lessons with you, and nothing makes me happier. I hope you really enjoy learning from me, as much as I love helping you.
Frequently Asked Questions
When does the course start and finish?
It starts as soon as you sign up, and you can take as long as you like to finish it. You will have access to the course forever.
How long do I have access to the course?
Forever! You can log back in at any time to go back over the course. The facebook group will also remain open.
What if I am unhappy with the course?
I would never want anyone to be unhappy with Pitching With Confidence. Know that if you purchase the course, and for whatever reason it either doesn't work for you, or isn't what you expected, please feel free to apply for a refund within 30 days of signing up. There will be a no questions asked return of your money sent straight back to you.
Do you need to be a fashion photographer to take this course?
Although this course has been created with fashion photographers in mind, you don't need to specifically shoot fashion to take it. There are pet photographers, portrait photographers, and product photographers who have also taken Pitching With Confidence and seen real success!
I'm not a photographer. Can I take this course?
The rules of pitching are pretty universal, so even though this course has been written for photographers, the knowledge does apply to any commercial industry (ie. illustrators, writers, influencers, etc). You're more than welcome to take the course, even if you aren't a photographer, but know that the course has been written with photographers in mind, so the odd lecture may need feel slightly irrelevant to you.
How long do I have to complete the course?
As long as you need! Once you're in the course, you have the course forever, so you can read the whole thing in one day, or take a few months to go through it. Whatever works for you.
I'm not based in the UK. Can I still take this course?
Yes, Pitching With Confidence has been written with the whole world in mind, so it's not specific to one country.
This course is closed for enrollment.